Presentation Files | Caregiver Check-In: Challenges & Choices in COVID-19
Video vs. Phone: Communication Challenges
1 min. 58 sec.  (recorded via Zoom)
Managing Care Support Shortages
2 min. 52 sec. (recorded via Zoom)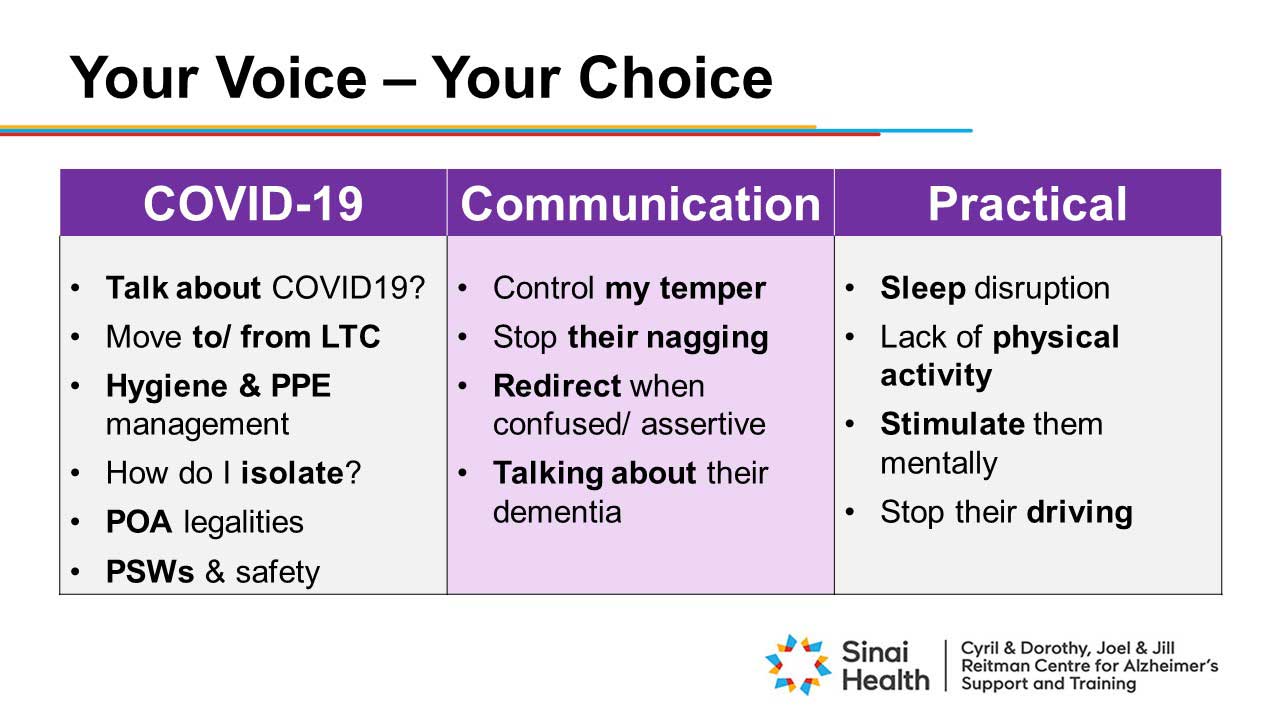 Watch the Caregiver Check-In videos below
Dr. Joel Sadavoy discusses caregiver themes covered in the Caregiver Check-In: Challenges & Choices in COVID-19 event, held online via Zoom on April 23 and May 14, 2020.
Dr. Sadavoy is Medical Director of The Reitman Centre and the Enhancing Care for Ontario Dementia Carepartners Program, Sinai Health.
We're here to help.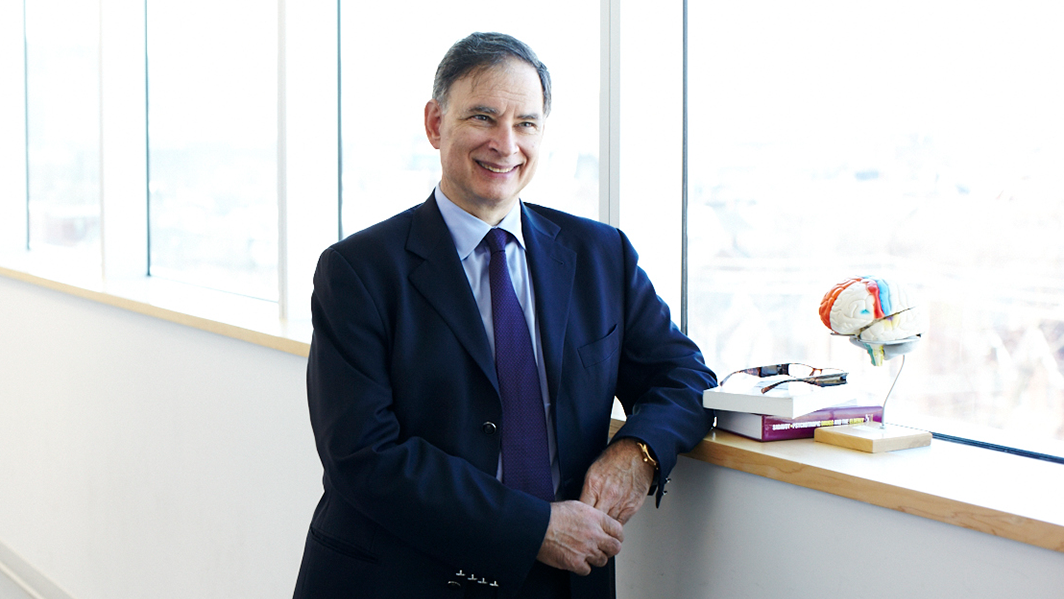 Dr. Joel Sadavoy
MD, FRCP, Founder Geriatric Psychiatry, FCPA (Distinguished)
Some Unexpected Surprises in the Care Experience
3 min. 8 sec. (recorded via Zoom)
Dr. Sadavoy reflects on an unexpected aspect of caregiver feedback that's he's encountered.
There is a possibility of an increased feeling of disconnectedness and isolation. At the same time a paradox surfaces, which is that there are fewer things to do, less to prepare for, fewer activities that are either available or possible. The caregiver in some respects has fewer demands than they used to because of this social constriction. Amidst the challenging consequences, caregivers have recounted some unexpected and positive surprises.
Caregiver Isolation | How do I manage in COVID-19?
Many people who care for a family member with dementia are accustomed to feeling isolated in their experience; of being the only one who knows what they are going through. COVID19 adds a new layer onto the isolation that care partners may be feeling.
Watch the full video or specific sections below.
Full Video: Caregiver Isolation
3 min. 39 sec. (recorded via Zoom)
In the full video Dr. Sadavoy starts by suggesting some strategies for self-soothing to address isolation feelings. He then shares strategies for finding connection with the family member with dementia.
He finally provides guidance around what signals exist that worries and isolation may becoming to overwhelming to handle alone, and require contact with a medical professional.
The role of acceptance
0 – 1:14 min. (recorded via Zoom)
A remedy – supporting a connection
1:12 min. – 2:47 min. (recorded via Zoom)
Warning signals that isolation may be becoming too overwhelming
2:47 min. – 3:39 min. (recorded via Zoom)
Anxiety and Coping Tools for Caregivers | Series of Short Videos
Dr. Sadavoy discusses some of the impacts common sources of anxiety that are rising for caregivers in the COVID-19 pandemic and some practical solutions to consider to help you manage and cope.
Open the menu items below to watch the videos.
display:none
Managing your worry for those dependent on you
Run time: ( 49 sec.)
Using planning as a caregiving tool
Run time: (1 min. 15 sec.)
Food supply and Eating
Run time: (1 min. 23 sec.)
Medications and Prescriptions
Run time: ( 55 sec.)
Doctors and Healthcare Services
Run time: (1 min.)
Emergency care and Patient Advocacy
Run time: (1 min. 53 sec.)
Homecare Services
Run time: (1 min. 36 sec.)
Disruption of routine activities, like banking