Caregiver Resources in COVID-19
Trusted sources for those caring for a family member with dementia
Helpful Resources for Dementia Caregivers during COVID-19
Thurdsay, June 11 from 11 AM to 12:15 PM EST. Join us!
Join us for a discussion of how family caregivers are coping with unique and common challenges during COVID-19.
Connect with other caregivers across Ontario in an interactive video conference, facilitated by clinical experts from the Reitman Centre at Mount Sinai Hospital, Sinai Health. Clinicians from the Enhancing Care Program across Ontario will also be present for the discussion.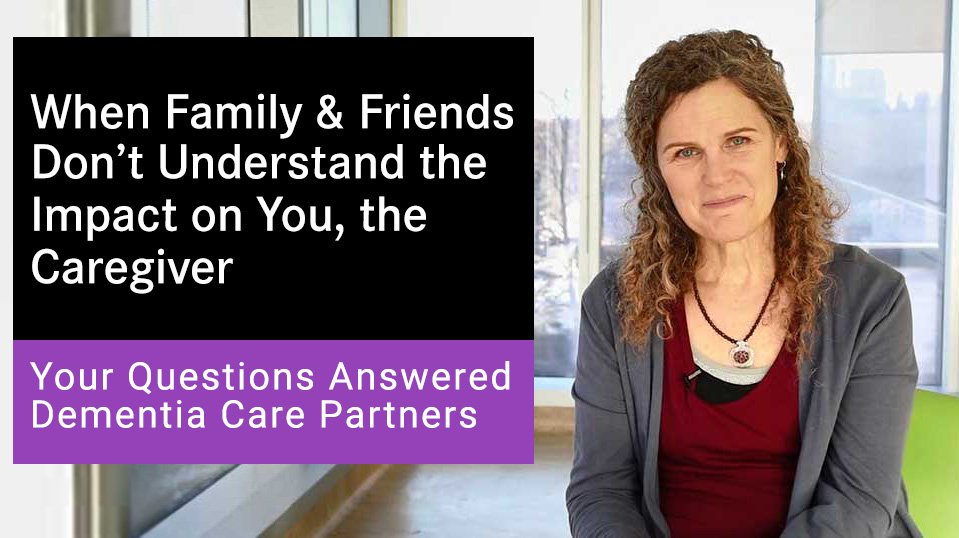 Supporting Caregiver Awareness Month 2020 during the month of May
When a person in your life is first diagnosed with dementia, it can be an overwhelming, frightening and isolating experience for you, the care partner.
It can be additionally difficult for family or friends who haven't witnessed these changes over time to understand or recognize the challenges that you've been facing. Our video and blog explores perspective and coping strategies.
Managing ongoing care through COVID-19
dislay:none
Legal Organizations and Advocacy for Caregivers
Advocacy Centre for the Elderly (ACE)
Tel:   1-855-598-2656 or 416-598-2656
Web: http://www.advocacycentreelderly.org/
The Advocacy Centre for the Elderly is a community based legal clinic for low income senior citizens. ACE is managed by a volunteer board of directors at least half of whom are seniors. ACE is funded through Legal Aid Ontario and is the first legal clinic in Canada to specialize in the legal problems of seniors.
Pro Bono Ontario
Tel:  1-855-255-7256
Web: https://www.probonoontario.org/hotline/
Free Legal Advice Hotline is a good source of free legal advice for those who are income-eligible. There is a cost range based on the number of people in the household.
JusticeNet
Tel: 416-479-0551
Web: https://www.justicenet.ca/
There is a small fee to register but the lawyers in their network charge a reduced fee for services depending on income. They use a sliding scale.
The Law Society Referral Service
Tel: 1-855-947-5255 or 416-947-5255
Web:  http://www.findlegalhelp.ca
The lawyers and paralegals in the network charge their regular fees but some may take cases on contingency (depending on the area of law) or accept Legal Aid certificates.
Caregiver Support Programs
ONLINE EVENTS FOR CAREGIVERS
Online Events for Caregivers
Food & Necessities Delivery
Friendly Neighbour Hotline (GTA):
TEL: 1 (855) 581-9580; Help picking up essentials like groceries and household items. *Service is only available for Seniors in low-income housing in Toronto at this time. (UHN)
Mental Health, Housing, Newcomers
Desktop or Laptop Computers