Caring for Carers: Supporting the Mental Health Needs of Care Providers and Caregivers in light of COVID-19
June 25 @ 9:00 am

-

2:30 pm

Free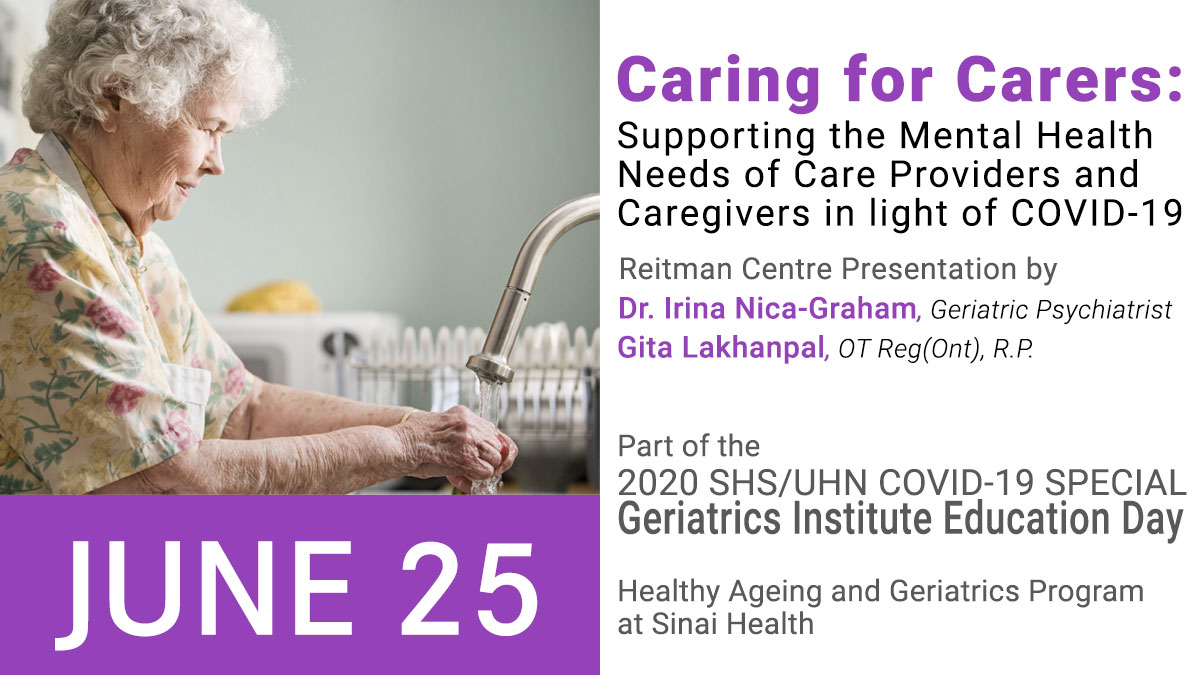 Caring for Carers: Supporting the Mental Health Needs of Care Providers and Caregivers in light of COVID-19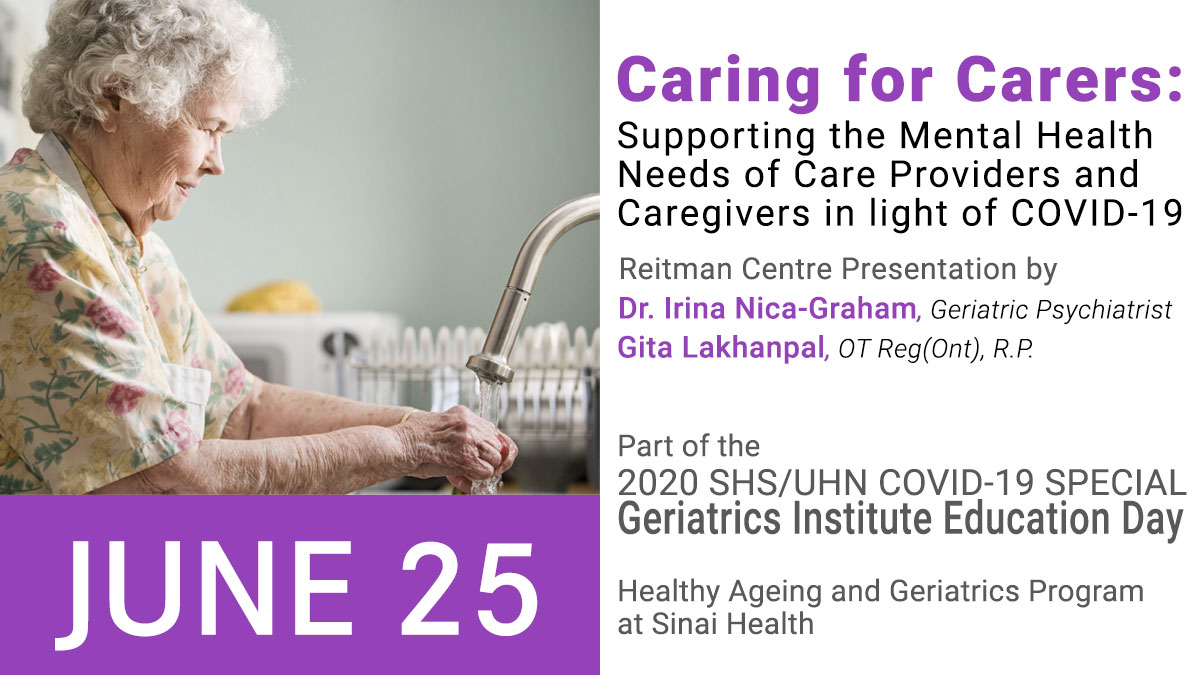 Dr. Joel Sadavoy discusses a variety of topics and challenges that were raised by family caregivers during our live online events – offering insight, perspective and some helpful tools for caregivers who are dealing with the impacts of COVID-19 in the care of their family member with dementia.
An Online Virtual Education Event
The Geriatrics Institute Education Day is a continuing education program delivered in partnership with Sinai Health System's Healthy Ageing and Geriatrics Program, the University Health Network and a variety of community care partners across the GTA.
The Reitman Centre/ Enhancing Care for Ontario Dementia Care Partners Program at Sinai Health are one of the Program presenters amongst a line-up of wonderful speakers!
Event Date:
Thursday, June  25, 2020

Time:
9:00 AM to 2:30 PM EST
Reitman Centre Presentation by:
Dr. Irina Nica-Graham, Geriatric Psychiatrist
Sinai Health

Gita Lakhanpal, Occupational Therapist, Registered Psychotherapist
Reitman Centre, Sinai Health

Cyril and Dorothy, Joel and Jill Reitman Centre for Alzheimer's Support and Training & Outpatient Geriatric Psychiatry

Topic:
Caring for Carers: Supporting the Mental Health Needs of Care Providers and Caregivers in light of COVID-19
Download:
Event Pamphlet: 2020 Geriatrics Institute Education Day

For Care Providers and Caregivers of Someone with Dementia
This virtual education event that will shine light on how COVID-19 has impacted the elderly population and it will also highlight how policies can be effective in responding to the care and social support needs of older adults, their caregivers and health professionals moving forward.